For desktop users
To update your personal details in Luna you will need to click on "My details".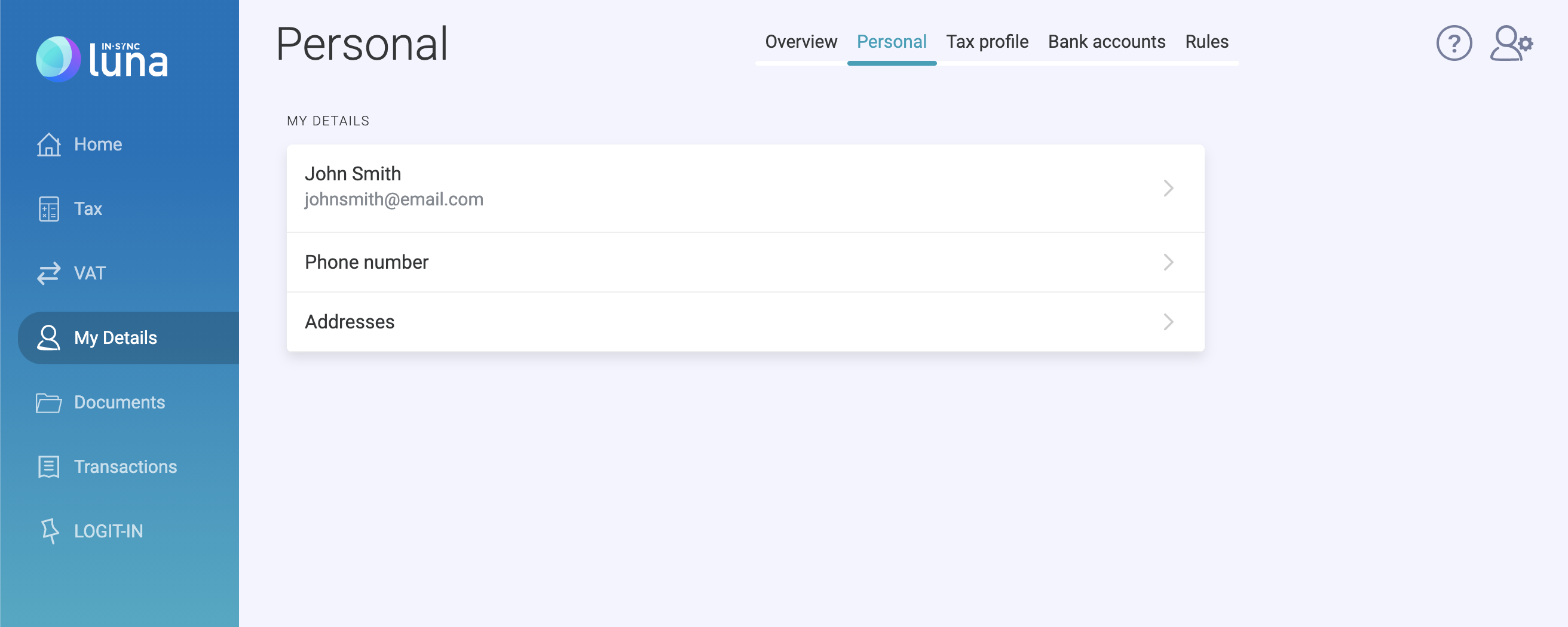 You can also access your personal details by clicking settings then "Personal".

Next click on your name/email to see further options that can be changed/updated.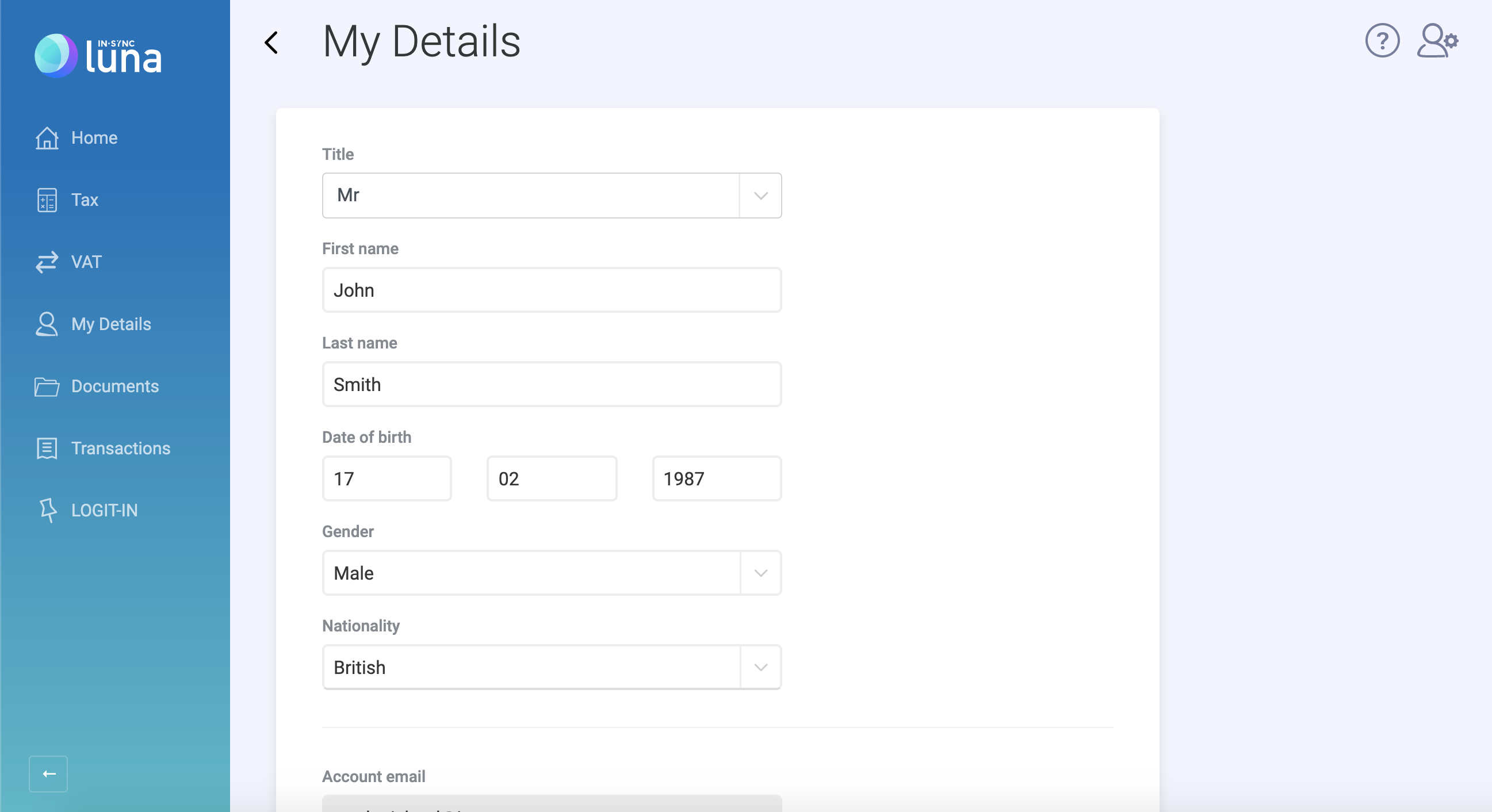 Please note: To change your account email address you will need to contact customer services on 01252 704 030.
You can also update your phone number from the main "Personal" section...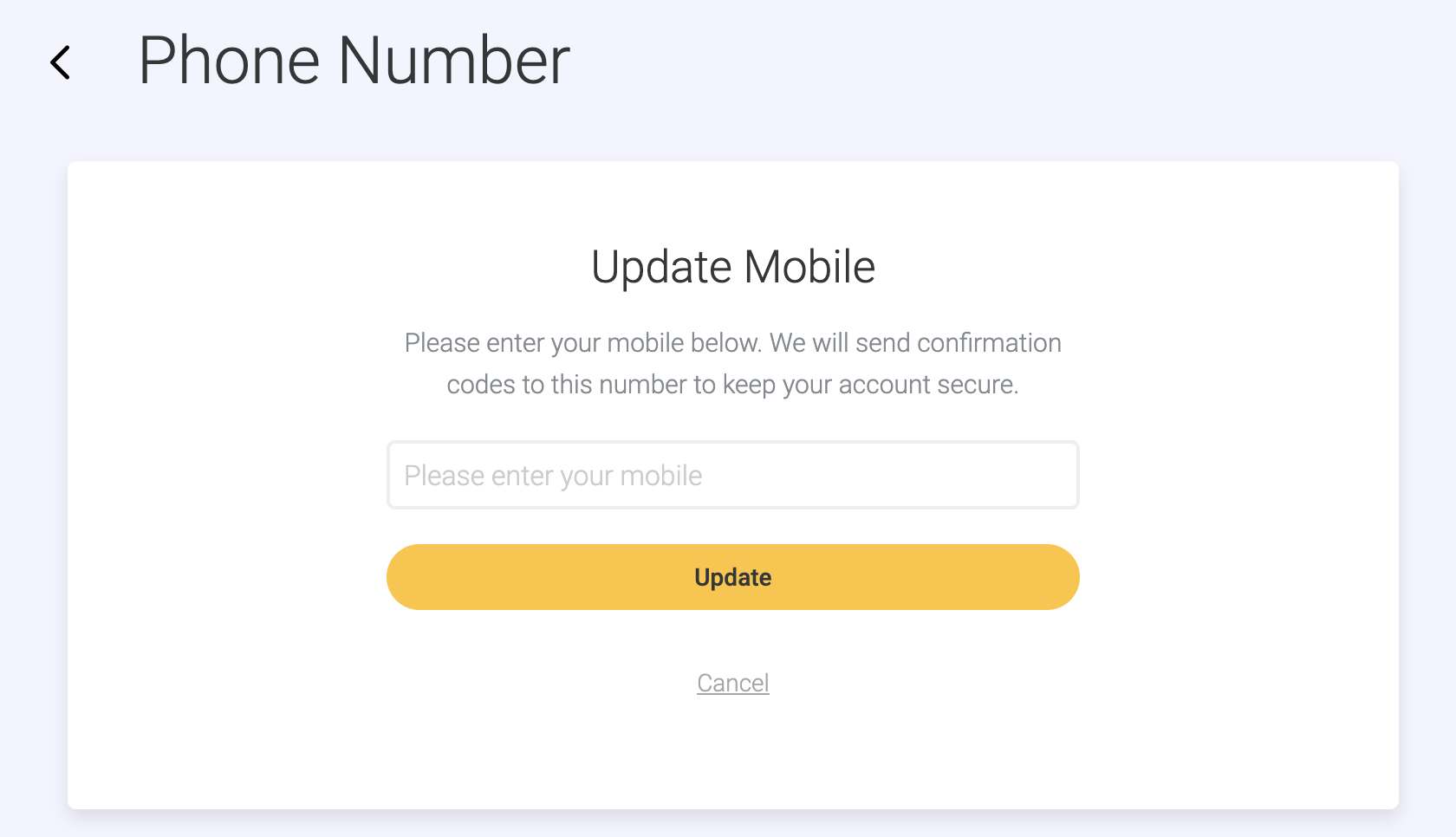 as well as being able to add more addresses to your account via "Addresses".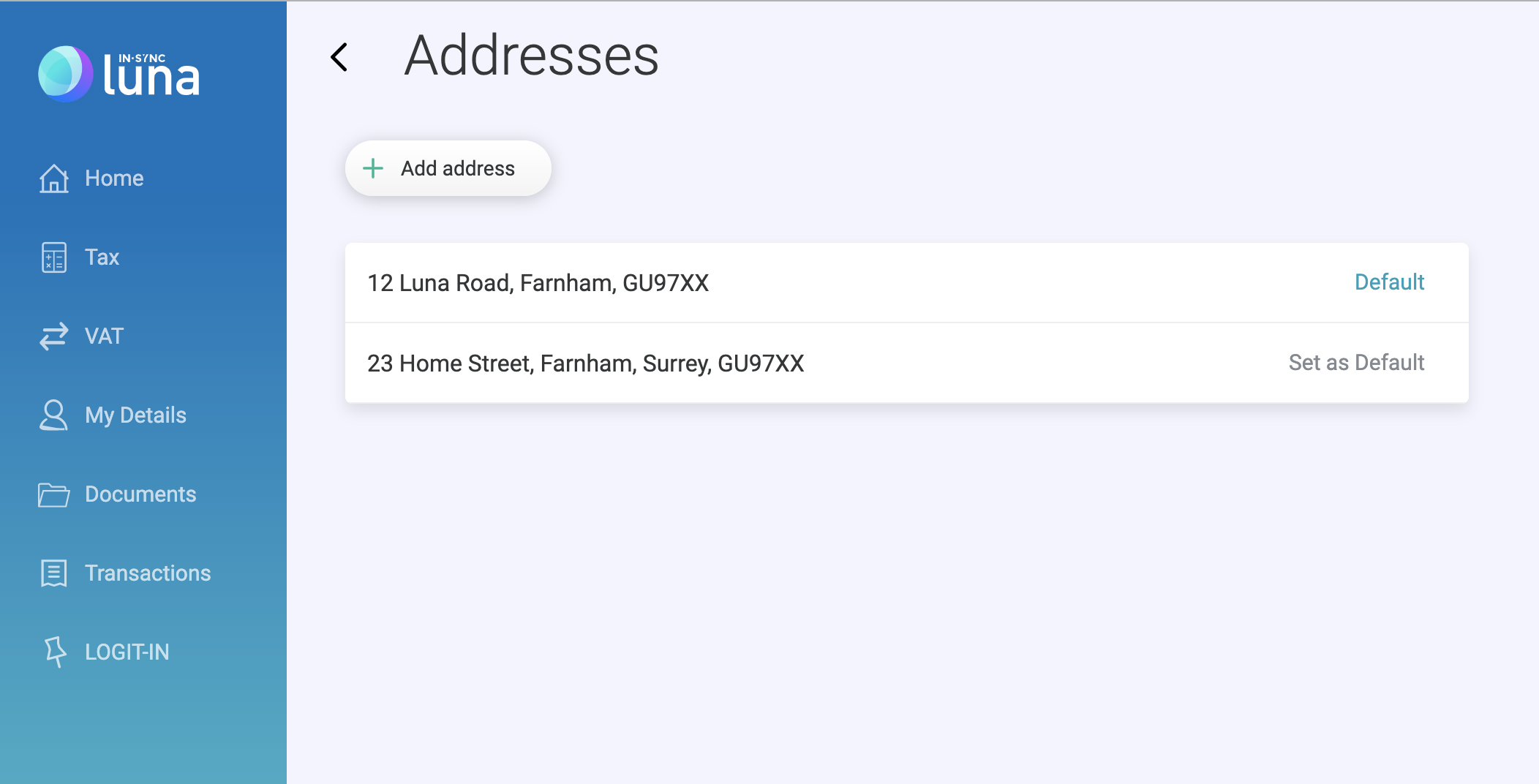 Here you can also set which address you want to be the default if you have more than one address.
For mobile users:

Click the "More" burger menu in the bottom right hand corner then "Settings" and finally the "Personal" tab to access your personal details.