To link a bank account in Luna first you will need to log into your Luna account.
Once logged in to your LUNA account go to the 'Transactions' section in the left hand menu.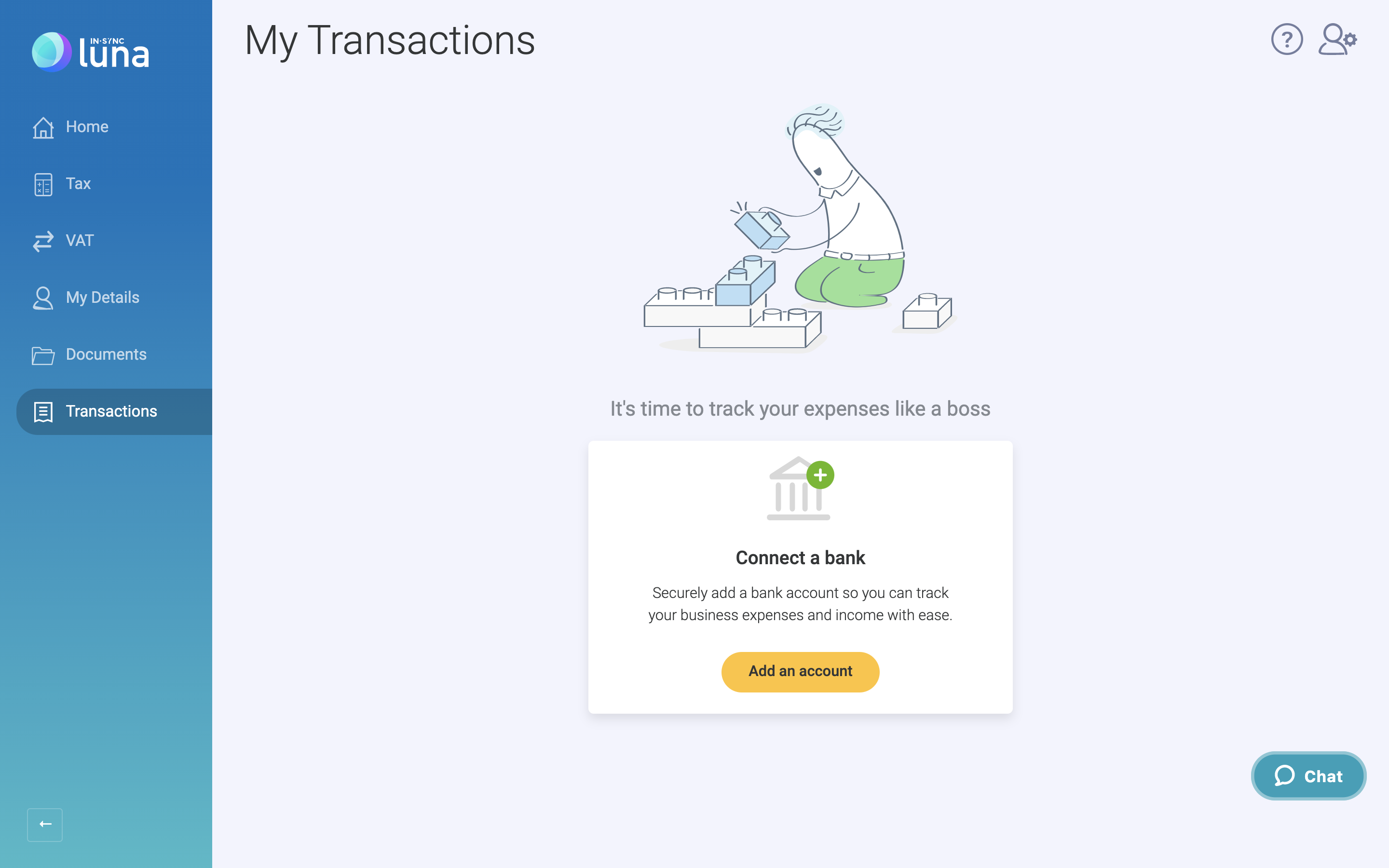 Next, click on 'Connect a bank' . You will then see a list of all the banks available to connect to.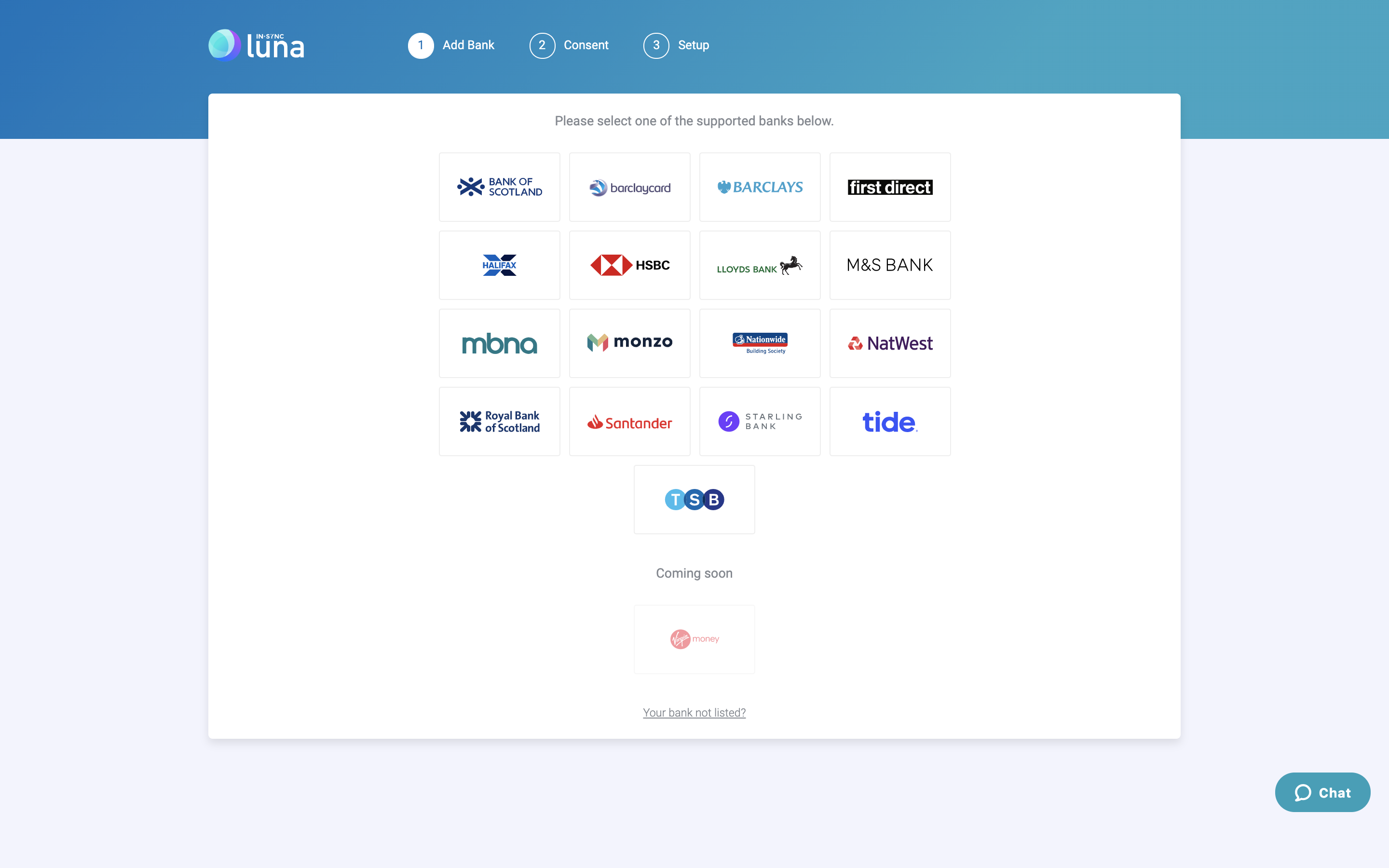 If you do not see your bank listed you can submit a request at the bottom of the panel for your bank to be added in future.
Once you have selected your bank, a pop up will appear explaining what your transactions information will be used for and what will happen next.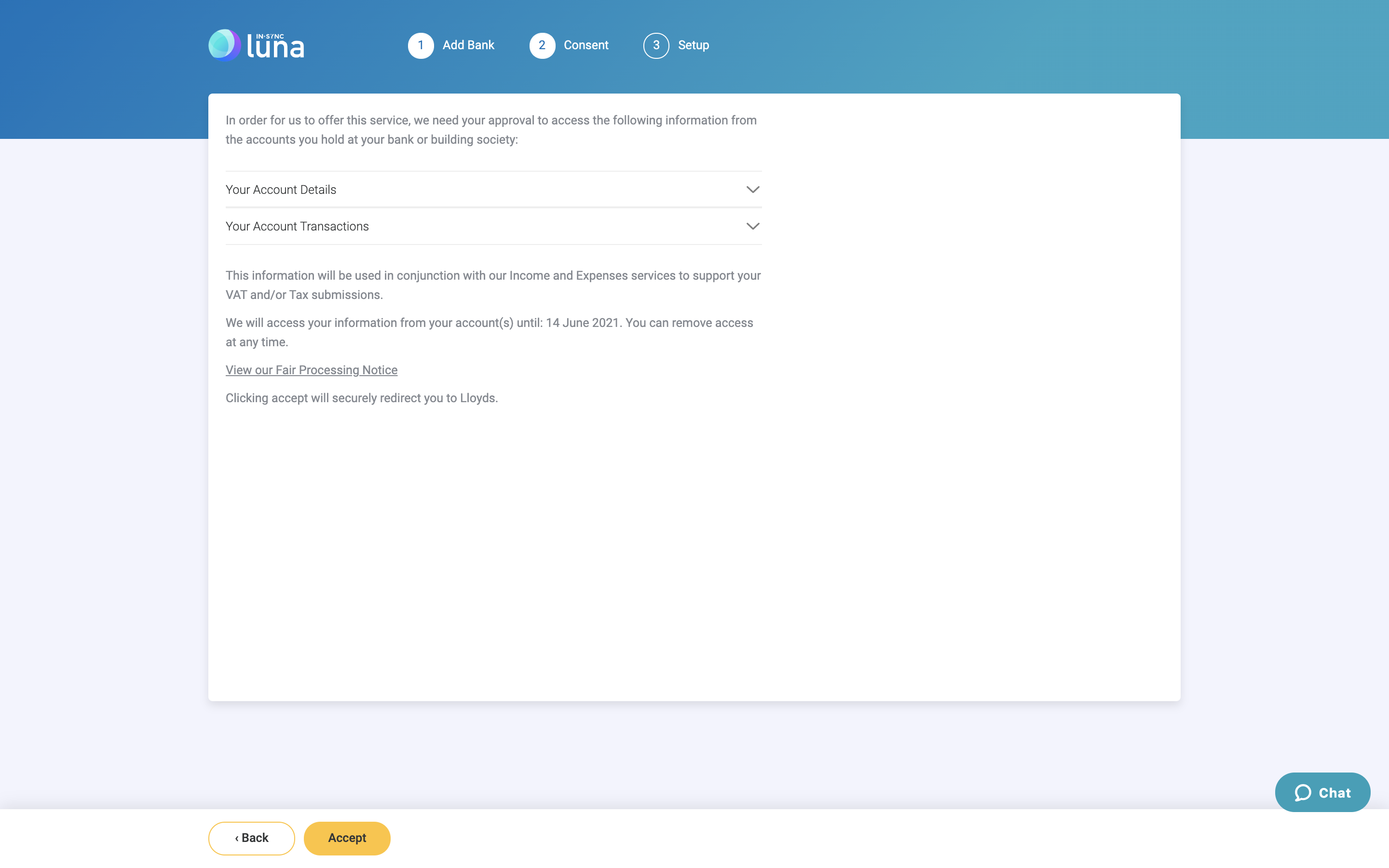 If you are happy with the information click 'Accept' to continue.
You will then be passed to your own bank's portal. If you are on a desktop this will be the bank's website. If you are on a device like a phone or tablet you will be passed to the bank's app as long as this has been installed.
At this point, IN-SYNC have no control of your experience, but you should see somewhere on your screen an option to authorise your account to be connected to Luna. Once this is authorised you will be passed back to Luna where you will see your newly connected bank account.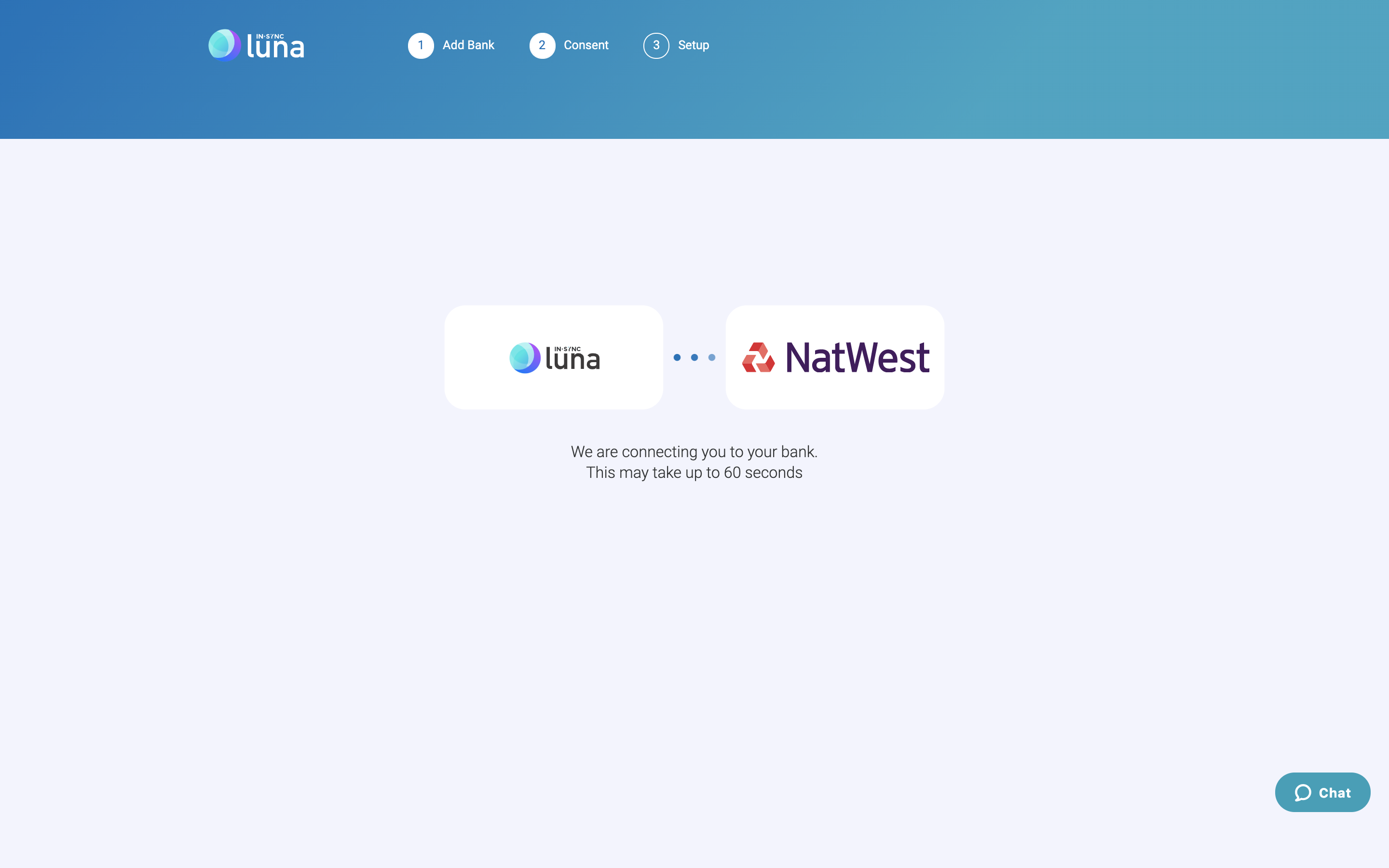 Finally, click on your new bank panel to view your transactions and a breakdown of your income and expenses.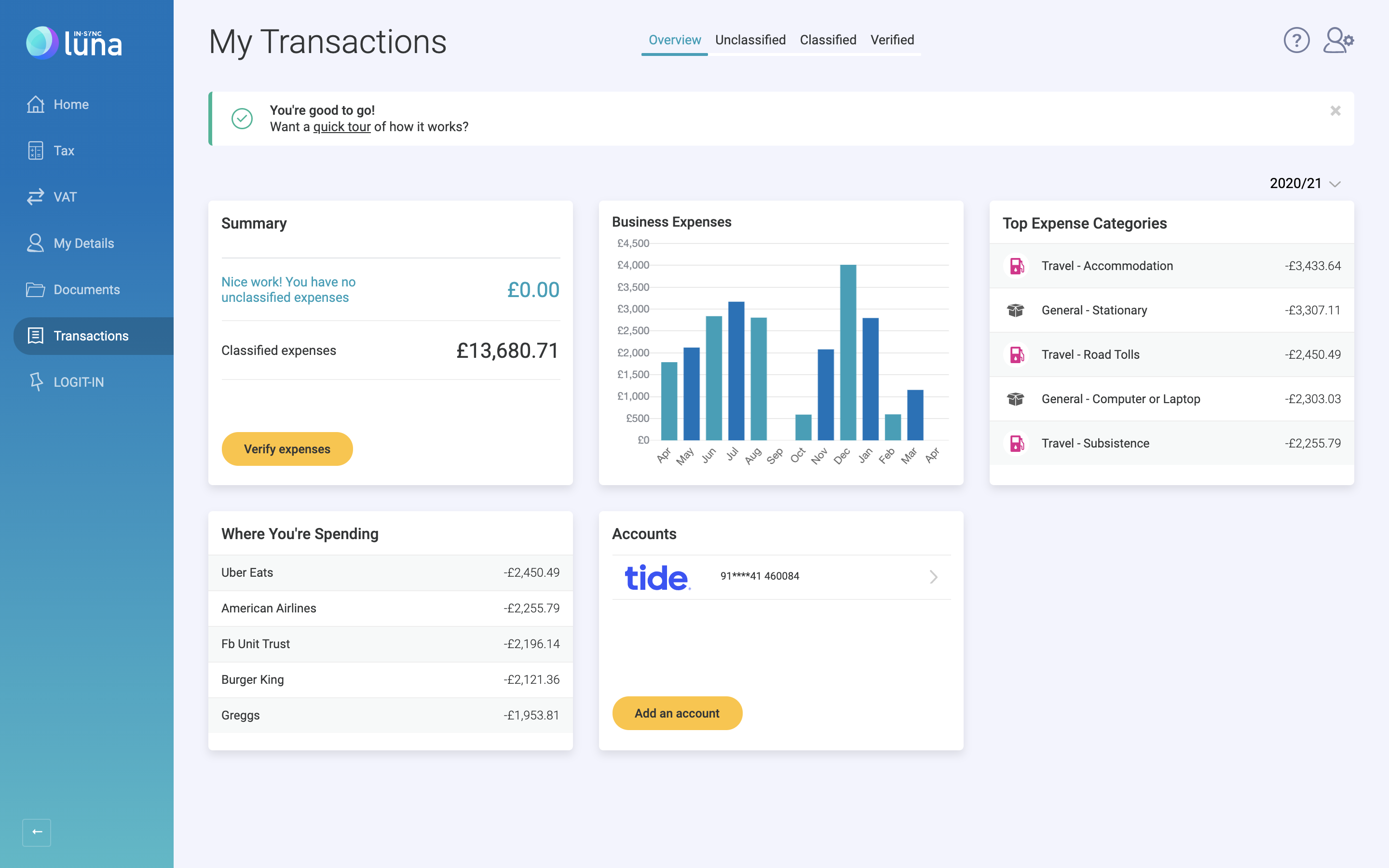 View the video guide below: